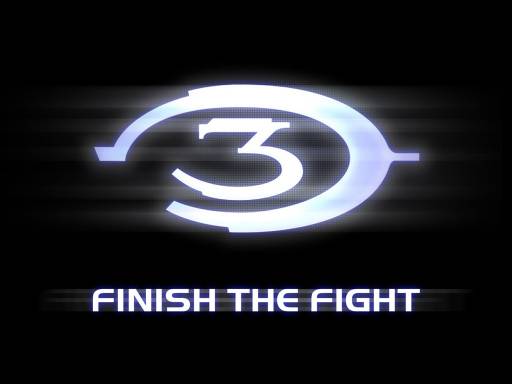 I like the tired, almost fatalistic tone of Charles Herold's New York Times review of Halo 3; it's an unusually self-reflexive piece of videogame criticism. "It doesn't really matter what reviewers say," Herold writes with more than a hint of a cynical sigh. "Halo 3 is not just a game: it is a phenomenon fueled by obsessed fans, slick advertising and excessive press coverage (of which I find myself a part)."
Wisely, Herold approaches this newest version of Bungie's blockbuster series less as a chapter or sequel than as an upgrade. The gist of his review — a line repeated twice, like a mantra — is that "Halo 3 is Halo 2 with somewhat better graphics." The game's strengths, he asserts, are in its enhancements to the multiplayer experience, an experience that I consider indistinguishable from the "obsessed fans" and "excessive press coverage" that Herold cites. That is to say, Halo 3 is as much a social game, in its way, as World of Warcraft or Second Life.
Before fans of those elaborate MMORPGs object, let me stipulate that Halo and other shooters involve very different aesthetics of play and intellectual engagement. Movement and communication in deathmatch are channeled and intensified by tactical exigence; interactions are of necessity fast and brutal, and the only economies one deals in are those of weapons and ammo. Foundational dynamics of avatarial immersion and what I have elsewhere called "spectatorial play" are, of course, present in Halo, as they are in any other videogame. But the MMORPG and the FPS deathmatch remain two distinct branches of ludic evolution.
What's interesting to me about Halo 3's huge, immediate, predictable success is that it casts into sharp relief a vast preexisting social base of gamers who sit ready with their XBox 360s to spend hours, days, weeks, and months hunting and blasting each other in the virtual arenas provided by this latest upgrade: a package of new spatialities to explore and master. This base is as loyal as the most devout religious faith, the most engaged political party. (Indeed, I suspect that today's online gaming audiences, which merge the pragmatics of commercial technology with the mysticism of avatarial transubstantiation, will be looked back upon by future historians as the first true hybridizations of the secular and religious communities.)
It's too easy to say that Halo differs from something like World of Warcraft in its bloodiness and speed, its apparent simplicity (or primitiveness). I think the more profound distinction lies in the fact that Halo has colonized social spaces beyond those of the MMORPG, something that became clear to me a couple of years ago when I taught a course in videogame ethnography at Indiana University. Many of my students played only Halo and sports games like Madden; these players would never go near EverQuest, for example, because only "hardcore" gamers — the real geeks — played that. Halo, in other words, succeeds as a game because it has gone mainstream, become something one can mention without embarrassment. It nestles much more closely and comfortably into the crenellations and capillaries of real-world social dynamics; it is, in this sense, the norm.